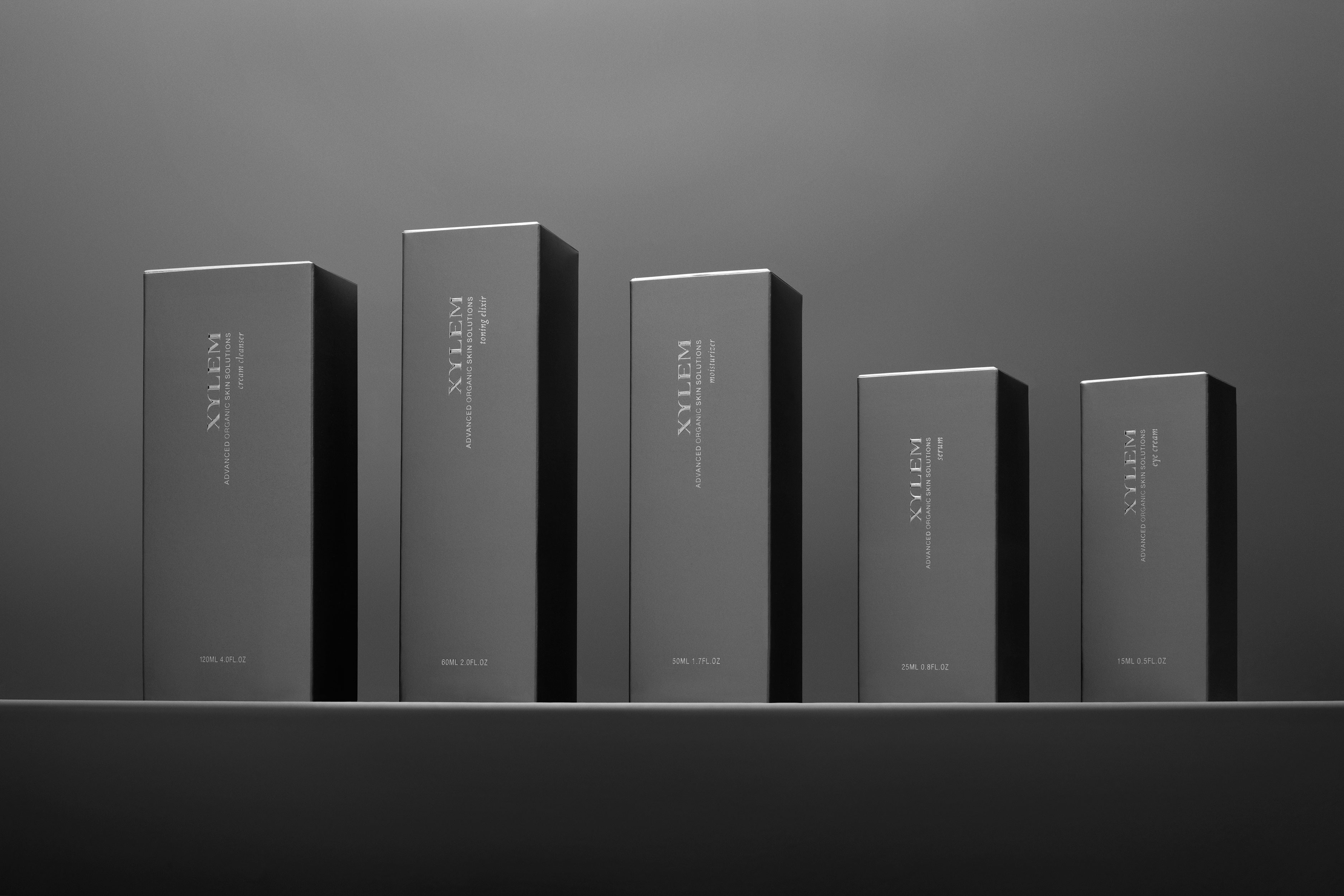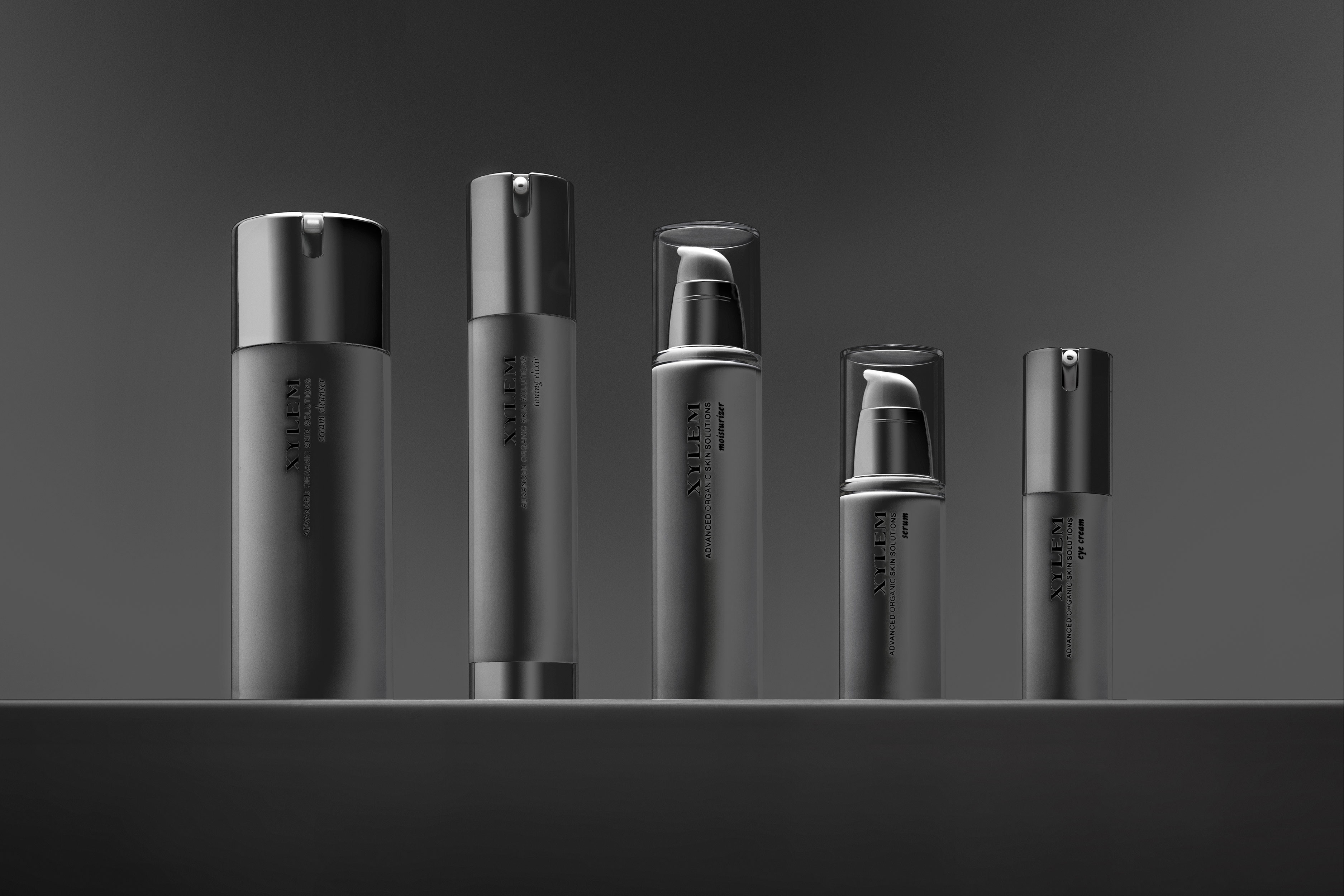 Xylem

Organic Skin Solutions
Branding
Packaging
Editorial
True Organics.


Xylem is a unisex organic skin care line with an upstream price point and a niche consumer base. Xylem is small, focused, and based in innovation. Unlike other brands with eco-claims, all Xylem products are 100% organic, fragranced with 100% essential oils, are vegan, and are not tested on animals.

Considering the above, we knew that we weren't dealing with a mass-market cosmetics customer as much as a luxury consumer looking for a refined product with a core philosophy. A product that not only needed to align aesthetically with the market, but remain true to Xylem's DNA: their dedication to organic formulation. This dedication all begins in the lab. Taking a minimalist and technology driven approach to the brand and packaging both separated Xylem from becoming a crunchy-granola me-too while remaining true to it's core values and philosophy.



Xylem:
The system used to transports
water and nutrients in plants.

Xylem was created in response to an increasing vacuum in the prestige beauty marketplace. The trend and expansion of 'green' messaging and 'green' products coupled with the subsequent loosening of that definition resulted in a market saturated with mass produced me-too formulas that barely hang onto their eco-claims.

These eco-SKU's are generally produced under brands with hundereds of other chemical laden products in production annually. This product base has created brands born of a void and absense of integrity in an arena in which the commodities are supposed to provoke precisely that.
Xylem is comitted to producing a prestige level of product truly worthy of an eco-title. This approach to the organic beauty marketplace is designed to restore the luster to a regimented market and engineers it's offerings to seduce the senses and resonate with the patron on an intangible level while staying true to it's eco philosophy.

Designed for both men and women age 25-65 this unisex skin treatment system uses no chemical preservatives, no silicones, no parabens, no lauryl sulphate, no phthalates, no ureas, no Edta, no mineral oils, no artificial fragrances (fragrance composed with 100% essential oils), no artificial colors and no petrochemicals. The products are not tested on animals and are vegan friendly.