DITA Eyewear

DITA-Statesman Series
Editorial
Photography
Digital
Undressing the Statesman


DITA's Statesman-Series of eyewear is inspired by classic American style from the 1950s. A decade known for both conformity and rebellion, a tension which resulted in the redefinition American values.

'Undressing the statesman' examines the tropes of classic mens style of this era with an eye towards expectation, youth, and masculinity.


Technical Details

(44 Pages) 255mm x 280mm (Cover) 270 g/m2 Uncoated Stipple Finish Paper(Intro) 74 g/m2 Uncoated Diffused Tracing Paper(Inlay) 118 g/m2 Uncoated Stipple Finish Paper(Techniques Used) Lithographic Printing,

Gold Foil Stamp, EmbossingPrinted on environmentally friendly Green Seal™ Certified paper.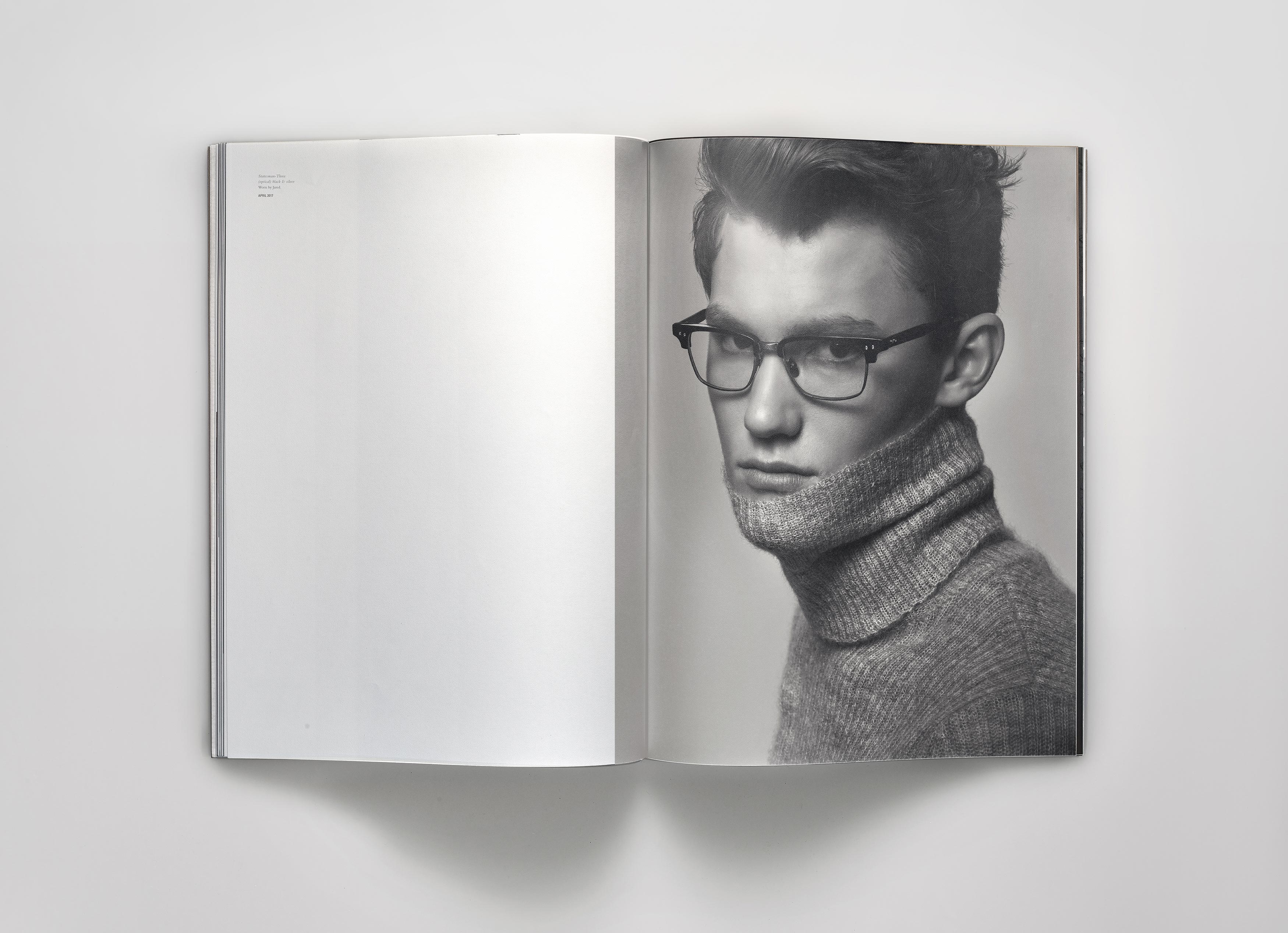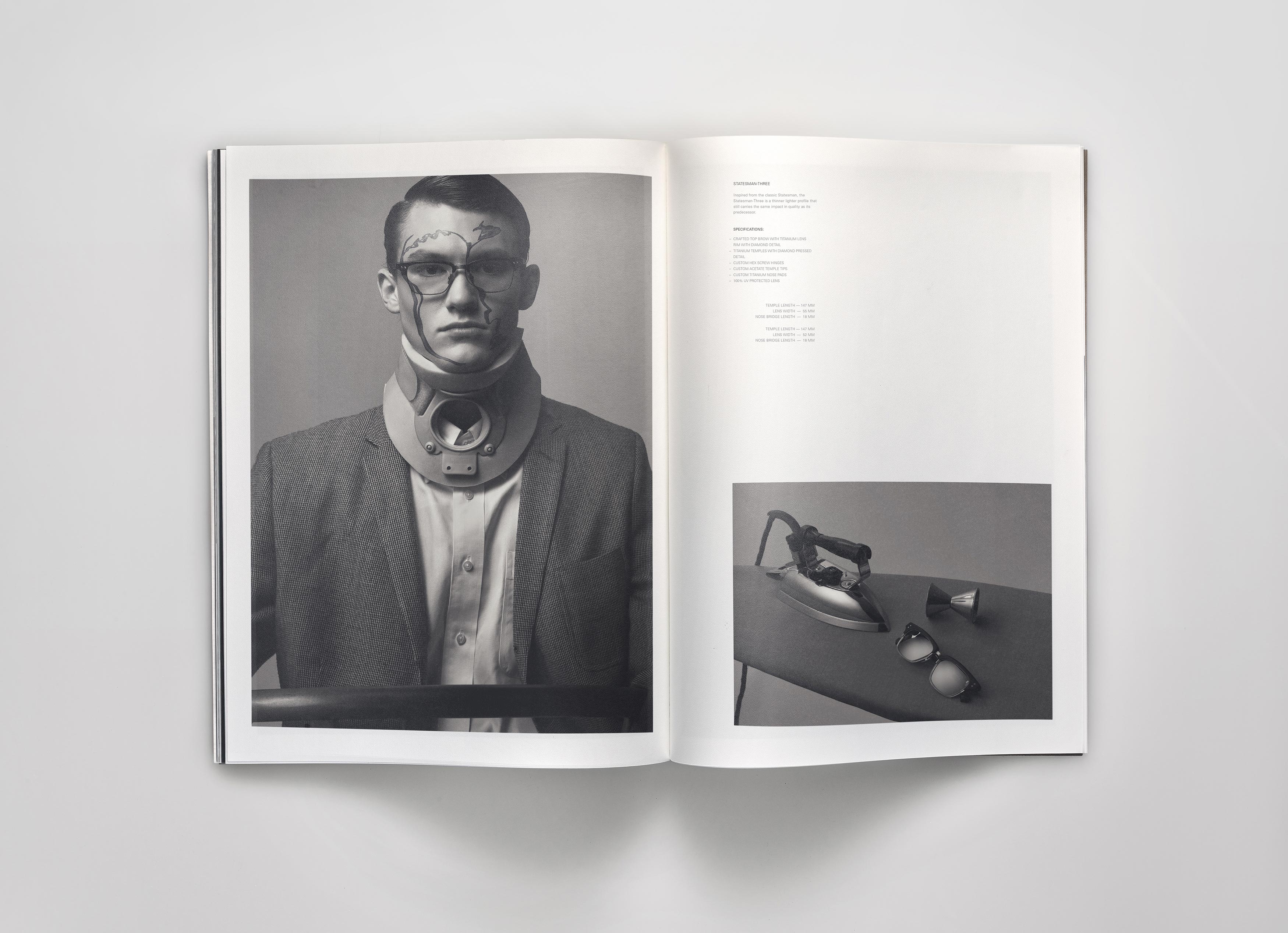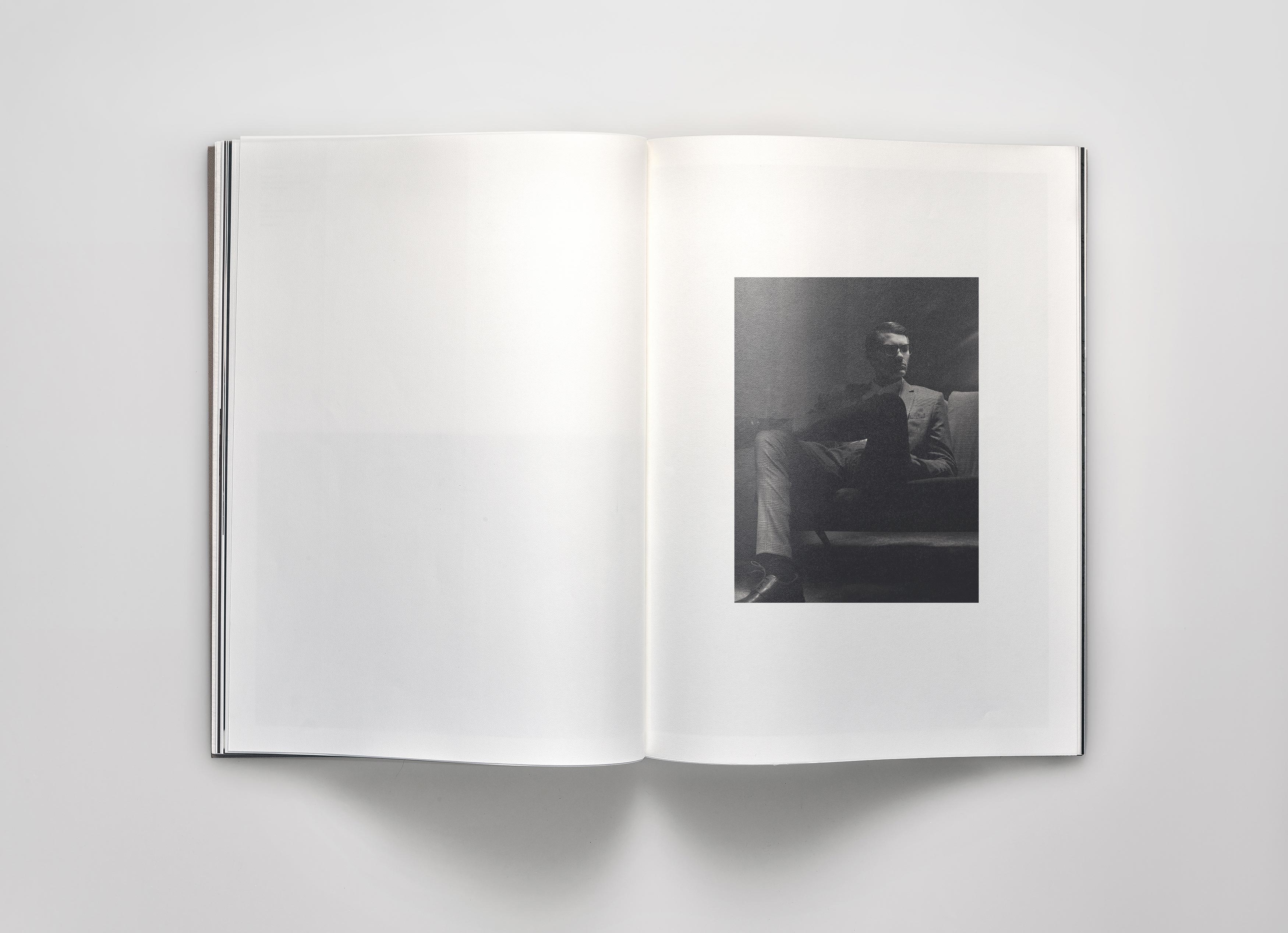 Photographer—Dustin Edward Arnold
Stylist—Brittany Lamp
Grooming—Danni Katz
Model— Jared Malone
Statesman-Five
Ever since the technical advances in sound & moving images of the 1930's Hollywood has been one of the most visible and controversial businesses in America, The "Statesman" is a frame celebrating Hollywood's Golden Age of creativity, contention, and timeless iconic style.

This extension of the "Statesman" series continues Dita's passion for iconic cinema. with a tribute to character archetypes which built the foundation of enduring American style. As the 5th iteration in the series, the Statesman-Five draws inspiration from the advances in technical cinematography evidenced by the many iconic films from the 1940's. Many of which pose questions of media, fame, and persuasion.


This generation of the Statesman pushes boundaries of construction and manufacturing by re-assessing the function of monofilament threaded frames. Traditionally monofilament is used for a single function: to hold lenses. The Statesman-Five adds additional acetate lens rim inserted from the bottom and held in place using monofilament to hold the molded plastic brow, metal rim, and lens, a total of three components; a innovative construction method unusual for an optical frame. This serves multiple functions, By having the monofilament string threaded through all the components it gives the frame extra strength and rigidity while also supporting the acetate lens rim.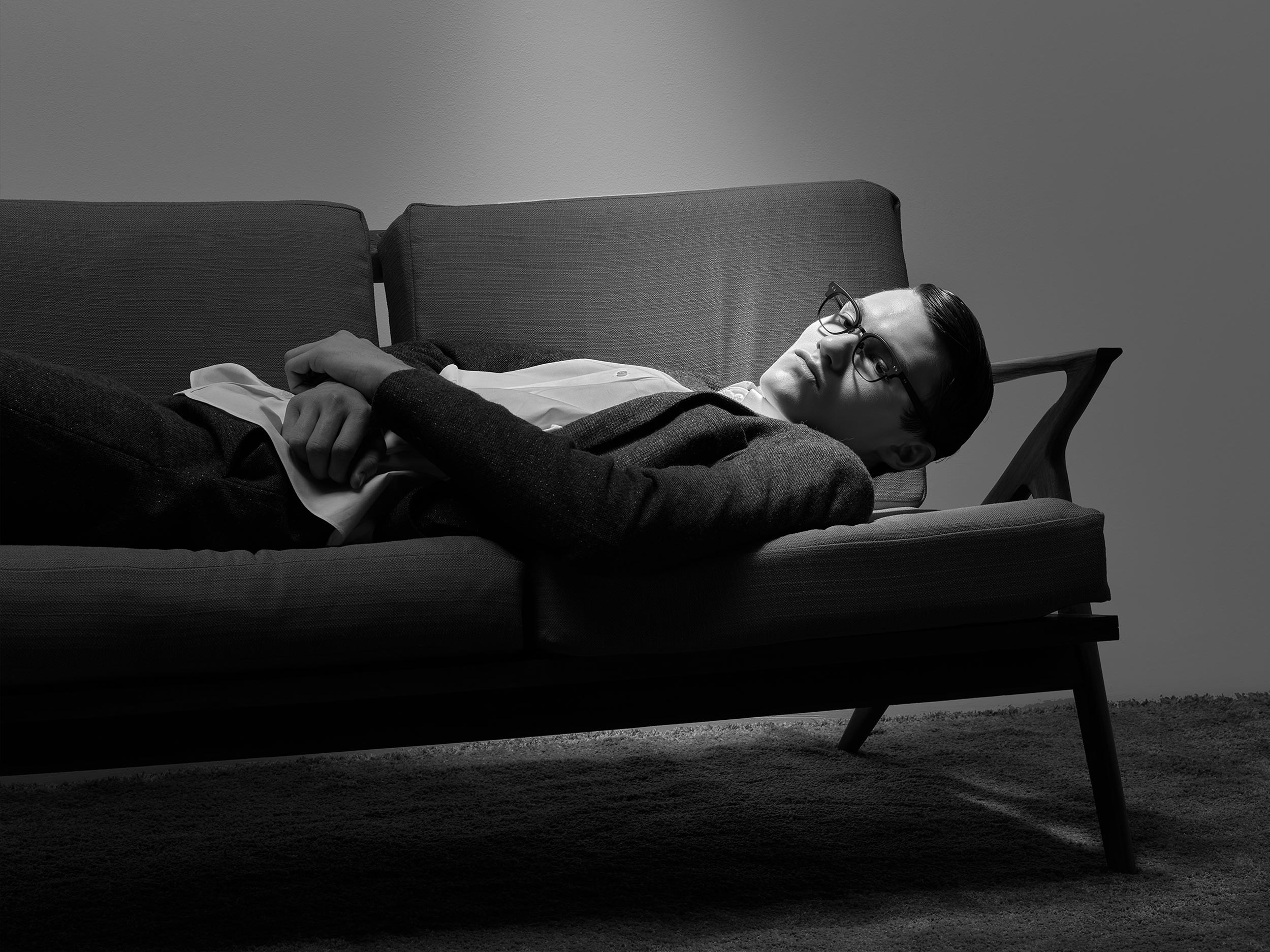 Statesman-One
Inspired by Hollywood's iconic Golden Age, our timeless American designs can take as many as 320 separate steps over 8 months to create. Balancing east and west in perfect harmony, DITA frames are manufactured by artisans and craftsmen who have spent as many as 50 years perfecting their crafts. Revered for their incomparable skill and unwavering attention to detail, these modern-day masters transform the world's finest acetates and metals into luxurious eyewear with a genuine soul. Our word is our bond, so we proudly print the word DITA on every frame as your guarantee of originality, quality and authenticity.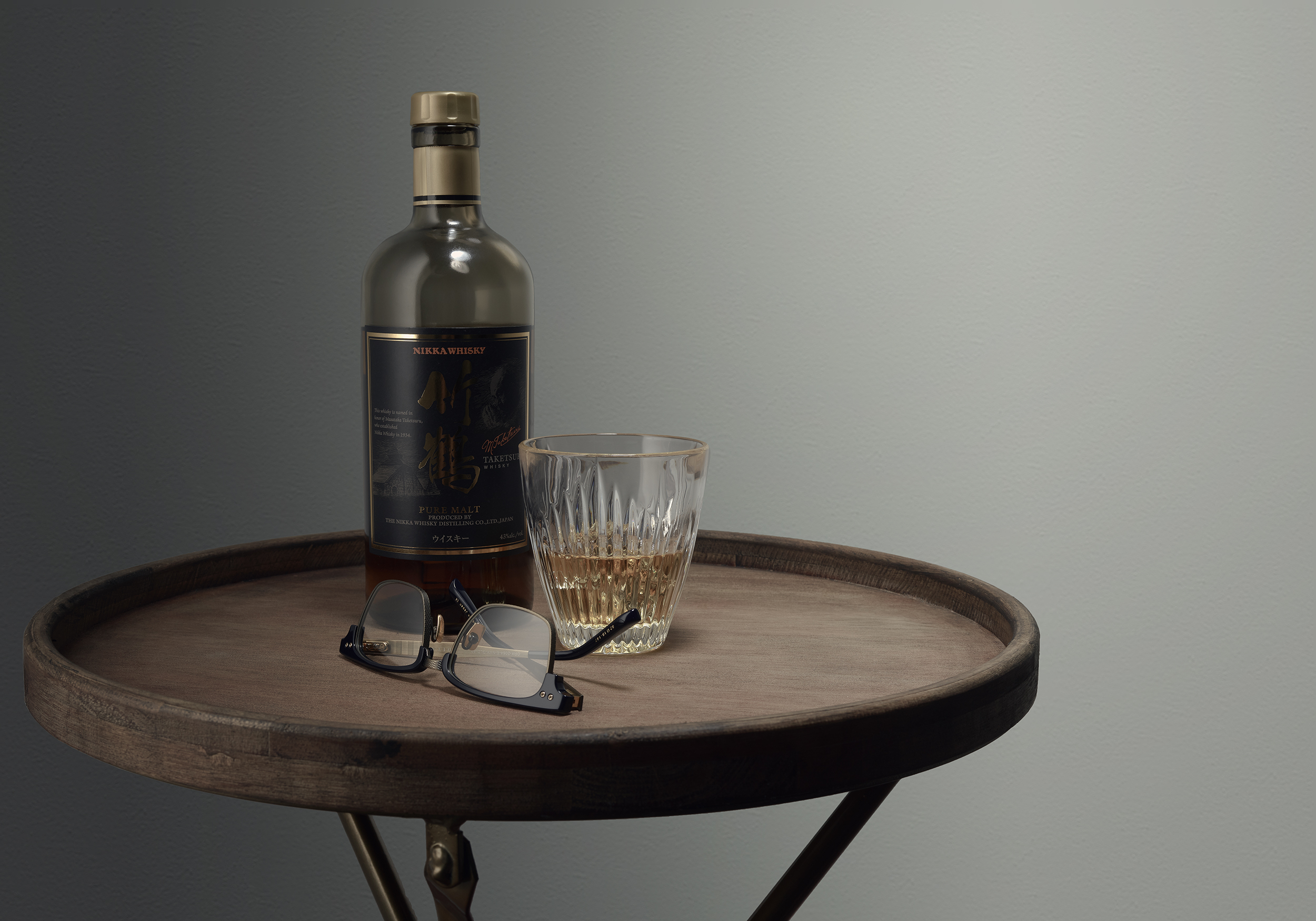 Statesman-Three
Inspired from the classic Statesman, the Statesman-Three is a thinner lighter profile that still carries the same impact in quality as its predecessor.
SPECIFICATIONS

:


HANDCRAFTED JAPANESE TOP BROW WITH TITANIUM LENSRIM WITH
DIAMOND DETAIL

TITANIUM TEMPLES WITH DIAMOND PRESSED DETAIL

CUSTOM HEX SCREW HINGES

HANDCRAFTED JAPANESE ACETATE TEMPLE TIPS

CUSTOM TITANIUM NOSE PADS

100% UV PROTECTED LENS
TEMPLE LENGTH — 147 MM
LENS WIDTH — 55 MM

NOSE BRIDGE LENGTH — 18 MM