DITA Eyewear

Fixtures
Spatial Design
DITA's fixture system, a modular approach to design.



The majority of DITA's B2B business is driven by high-end opticians who provide in-person consultations. Therefore the brand's visual merchandising and display package was of primary importance.

Consistency of form, material finishings, shipping, assembly and alignment with the core brand identity all were under consideration for the final design solution.

Designed as a modular system, the fixtures are designed to accomodate a variety of contexts and situations. From featuring a suspended hero product and their subsequent colorways, to accomodating literature or signage for individual products. This was achieved by designing a removable tray that was milled on either side with space for collateral and and frame hangers to live.

Two product risers were designed one to accomodate up to three products and the other for up to six. Primarily designed for desktop displays the merchanding package also included a logo block which also functioned as a visual advertising holder, this was achieve by simply milling a slot in the bottom of the logo block the same width as the card.


Window merchanding was also addressed as well as desktop merchanding with a simple to assemble pedastle which could be flat packed for global shipping to accounts.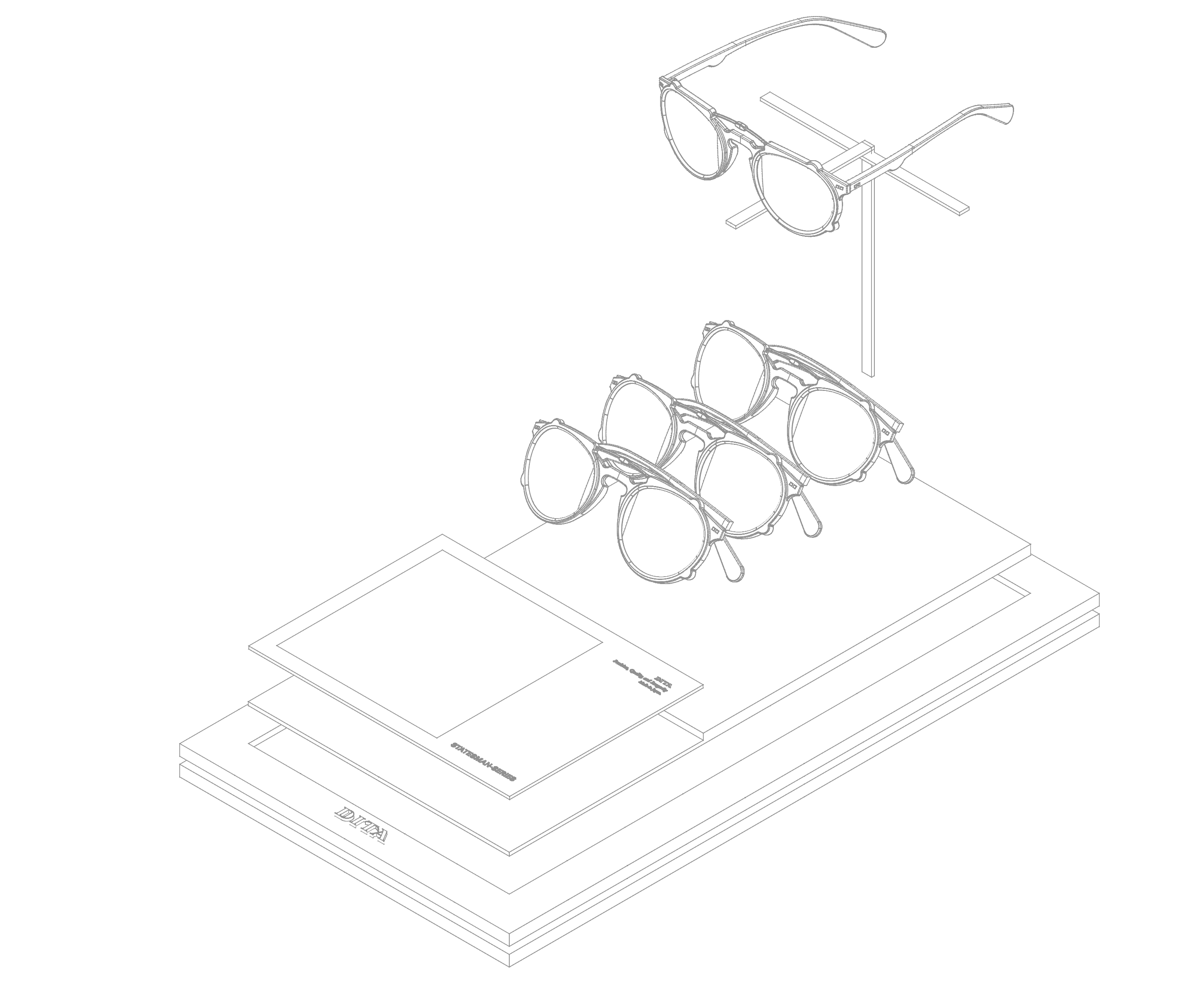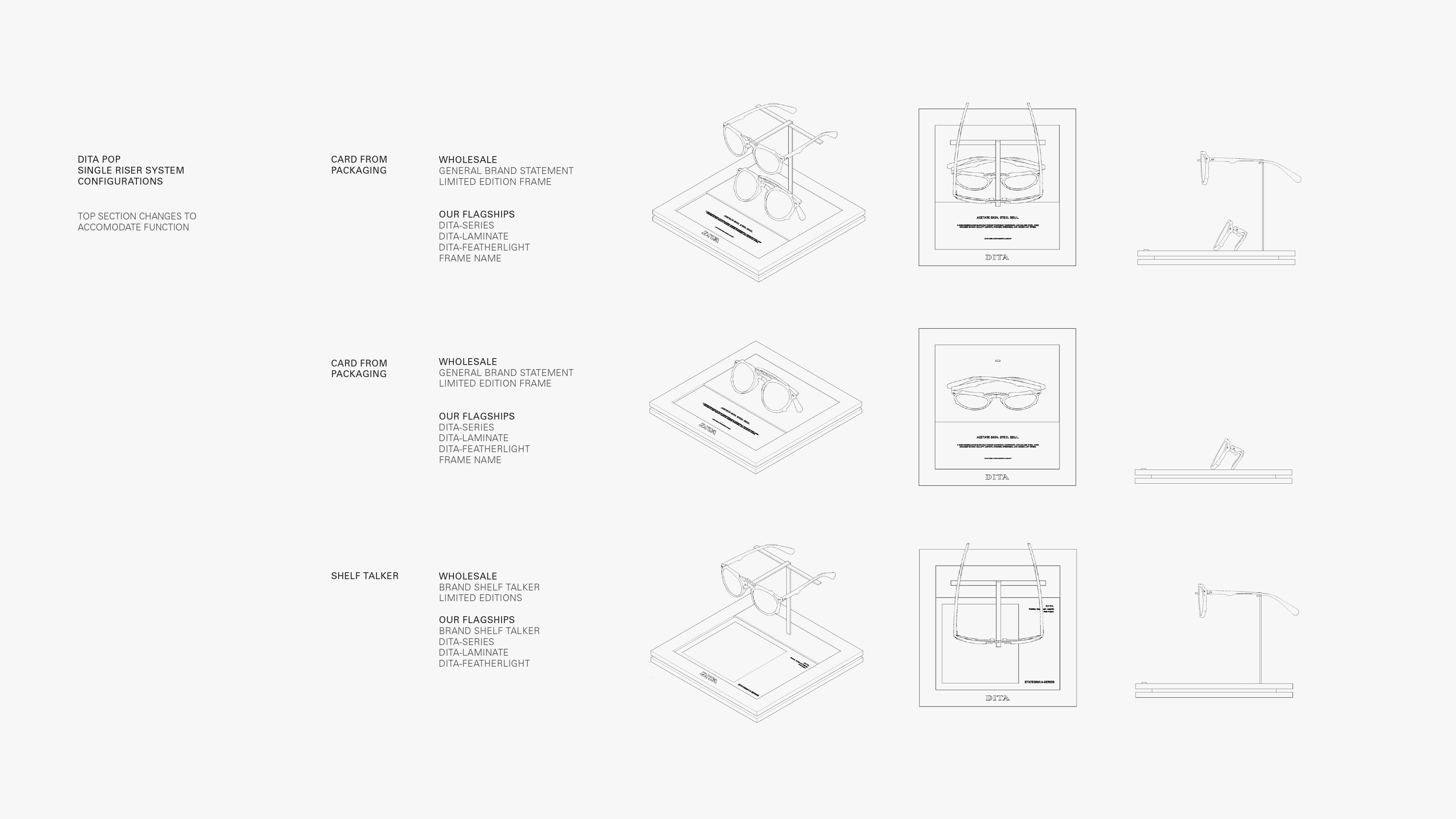 Clear satin Glass panel


Made by melting together several minerals at very high temperatures. Silica in the form of sand is the main ingredient and this is combined with soda ash and limestone and melted in a furnace at temperatures of 1700°C. A perfect matte finish is applied to the surface for beautiful light diffusing effects within the space.

Brushed Brass Detailing

Historically malleabal and workable, brass also has a harmonious musical aspect, making it the metal of choice for construction of musical instruments. Within the space brass is used as subtle accents.
DITA Madison
946B Madison Ave,
New York, New York 10021