Control&Tension


Writing
Illustration
Editorial
Photography
Digital
Diane : Dyin' : Die Ann


Handwriting analysis from a neighbors passive-aggressive notes, result in three art books.

Control&Tension explores my neighbor Diane's psychology through a Dada-like lens. Twenty-Four notes were collected over a 9 month period of time complaining about the noise coming from my apartment. Taking these artifacts to a local Graphologist I had the notes analyzed with some startling conclusions...

Functioning under the philosophical idea of the Ghost in the Machine 3 different metaphysical spaces were created each correlating to the material and formal attributes in which the notes were written upon.


Book 1 'Control' (Line)
Notes written on black and white lined paper

Book 2 'Tension' (Form)
Notes written on coloured paper

Book 3 'Control&Tension' (Photo-Collage) Notes written on a combination of both


These artifacts serve as the construct referred to as "The Machine" for which I, Dustin, 'The Ghost' may run about. The straightforward personality breakdown of the notes enables both connotative and denotative content to be constantly referred to and questioned. Serving as the parameters or 'control' (as in the scientific method) for creation. Influencing not only the association between word and image but strengthening their ties to personality and persona.

Technical Details

(48 Pages) 255mm x 280mm
(18 Page Insert) 216mm x 280mm
(Cover) 216 g/m2 Uncoated Stipple Finish (Intro) 74 g/m2 Uncoated Diffused Tracing (Inlay) 104 g/m2 Uncoated Stipple Finish
(Techniques Used) Lithographic Printing, Gold Foil Stamp, Embossing

Printed on environmentally friendly Green Seal™ Certified paper.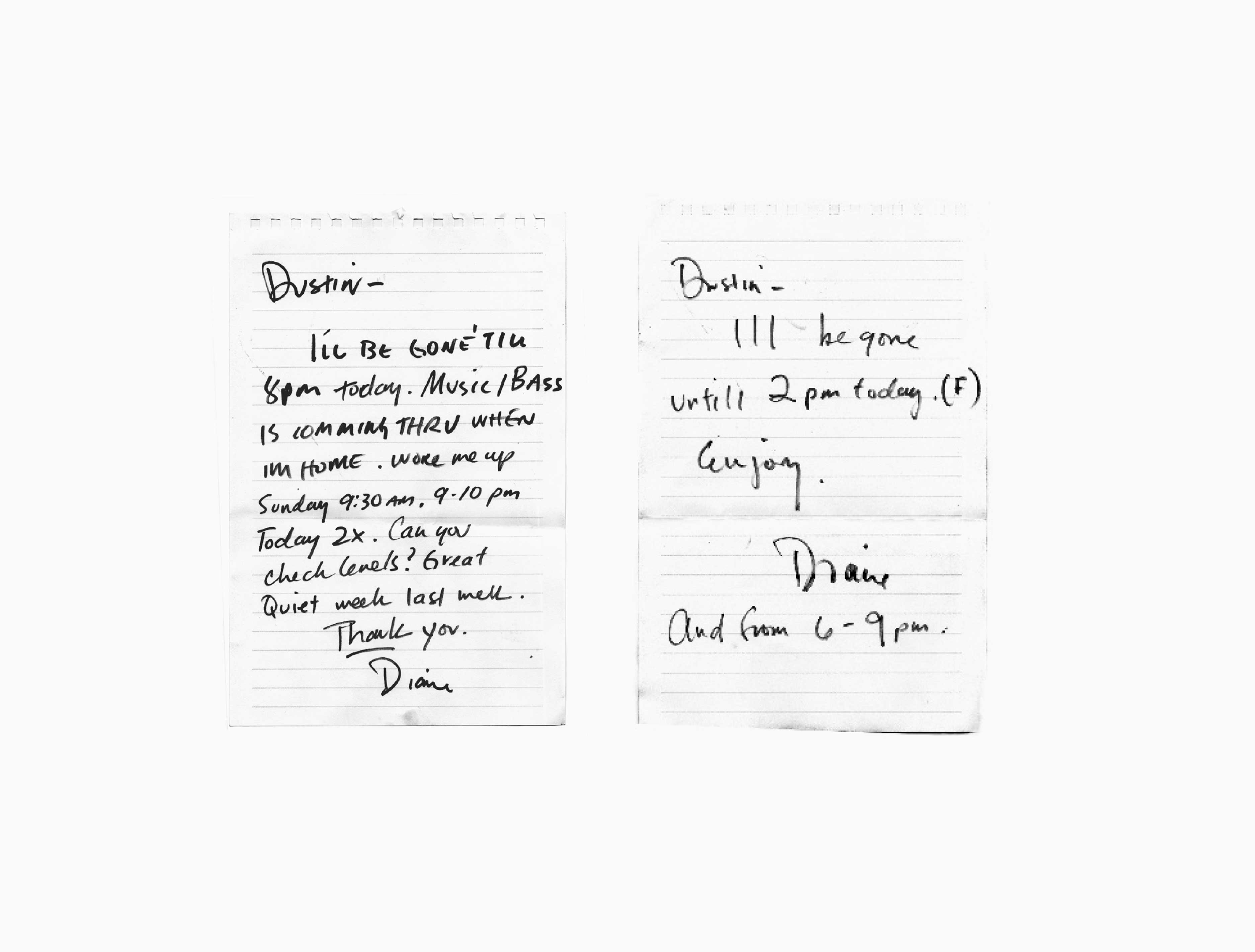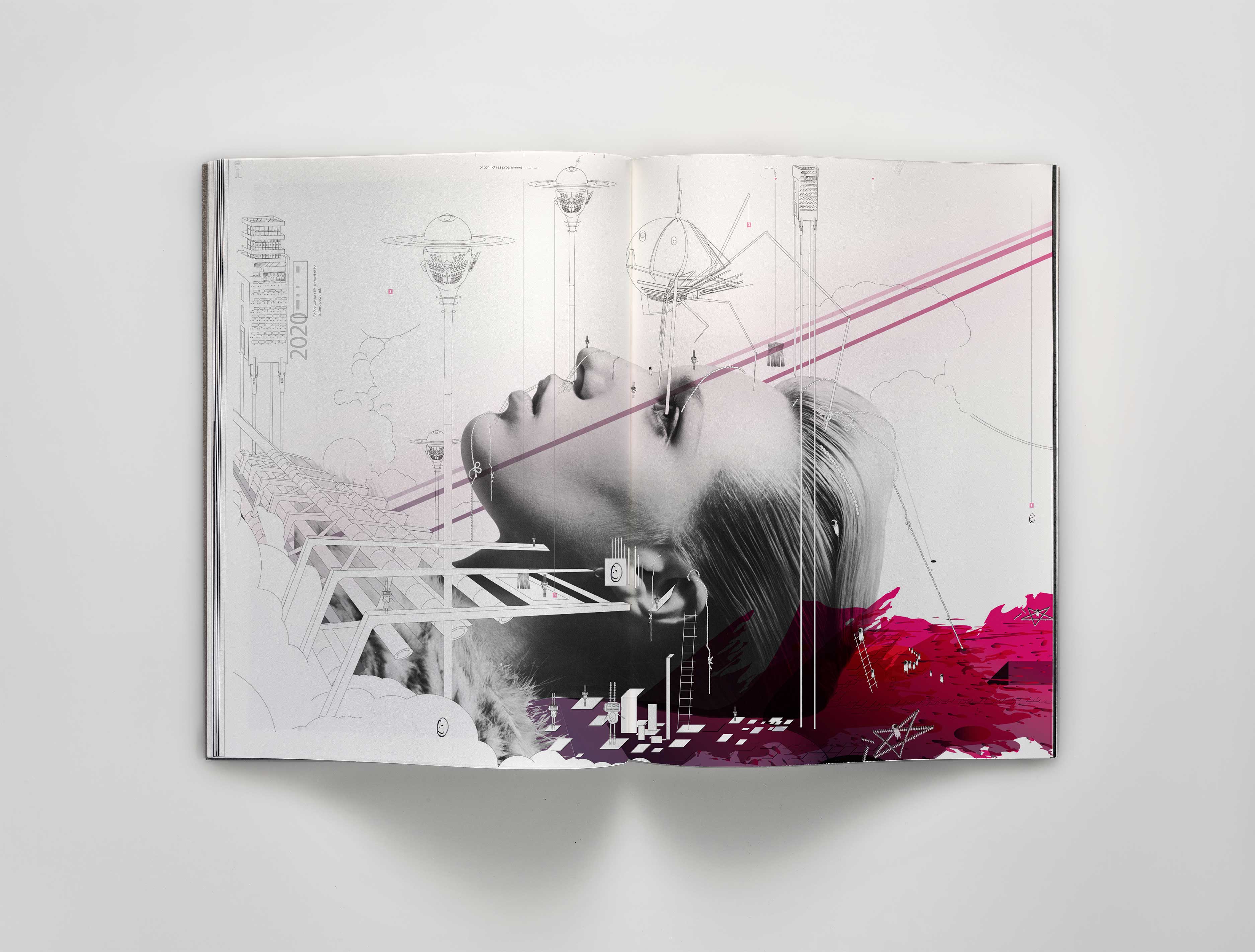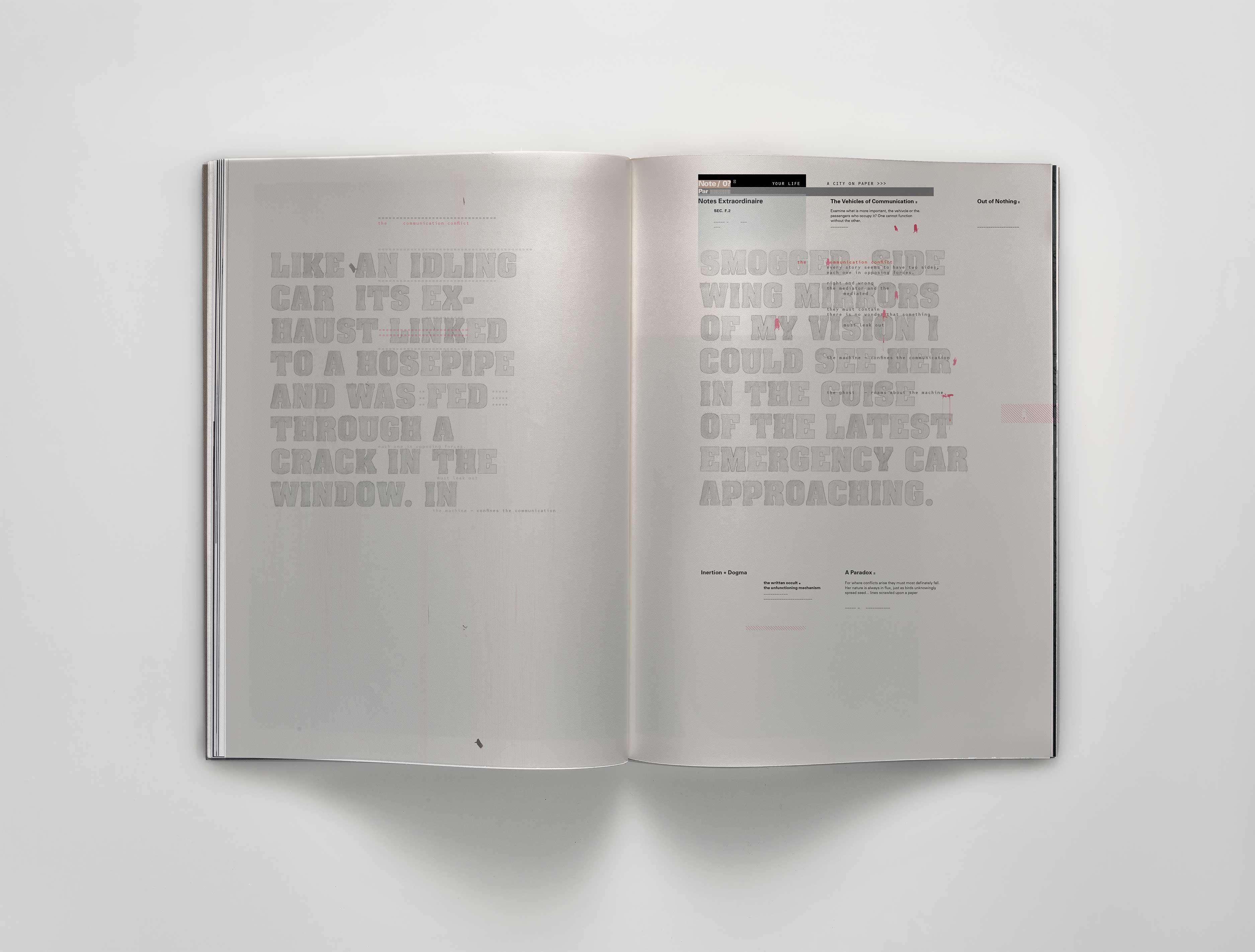 Book One : Control


Themes:
Marionettes
Crucifixion
Ego-Masturbation

David & Goliath
Techno-Theory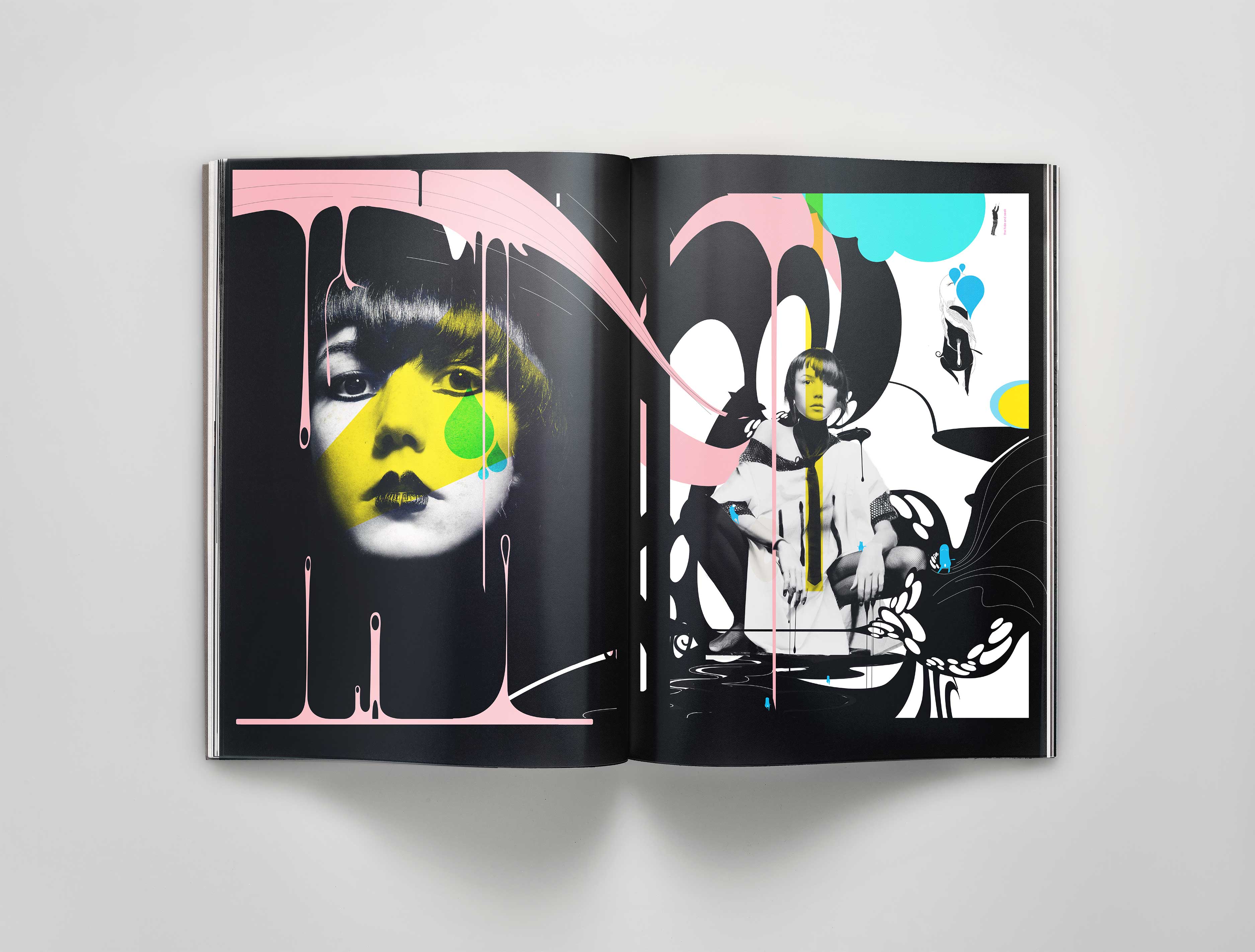 Book Two : Tension

Themes:

Psychosis
The Radio
Nutrition
Digital Revolution
Schitzophrenia

Book Three :
Control &
Tension
Themes:

God
Lucifer
A Heavenly Body
Reflection
Yin & Yang
Medicine