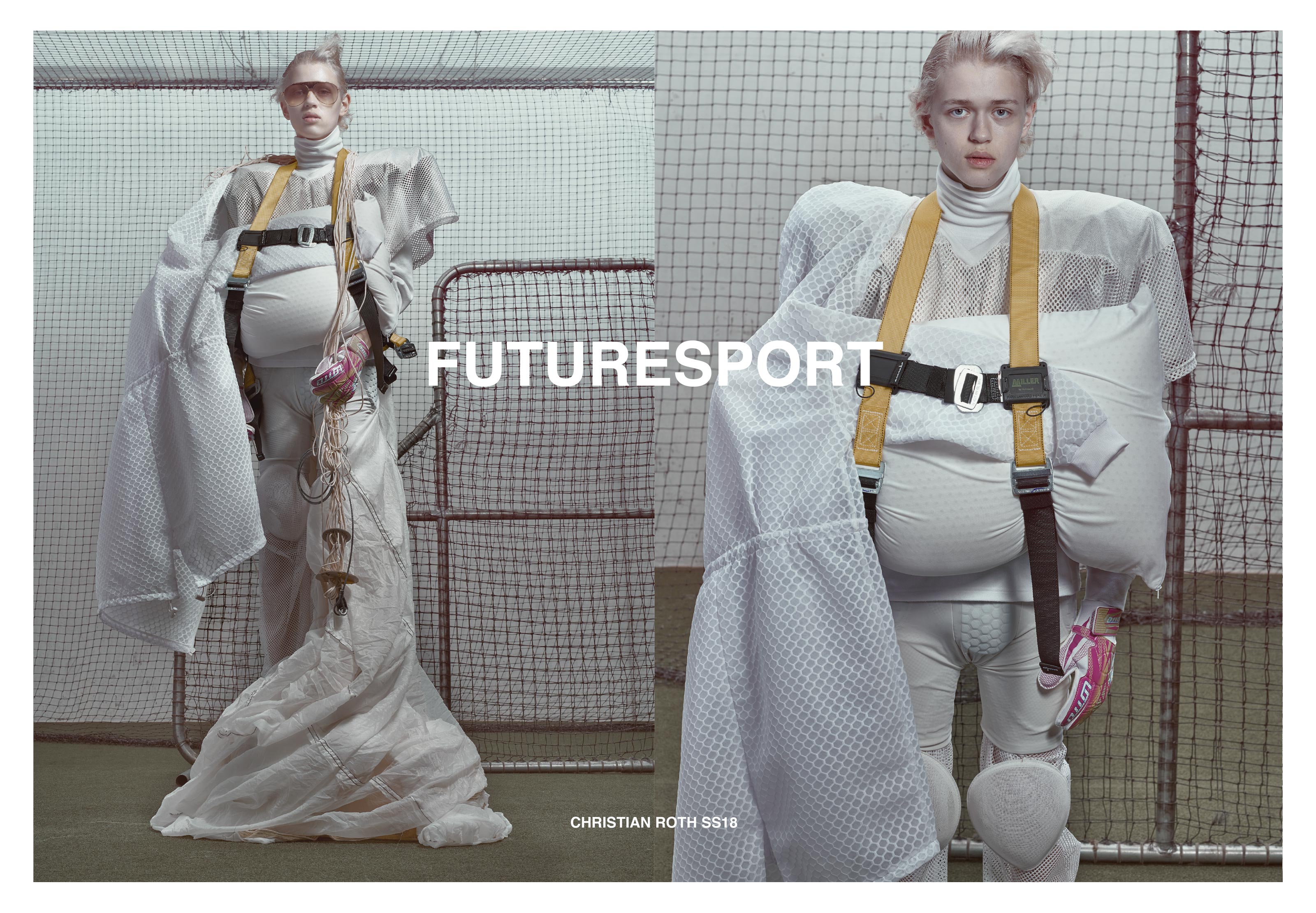 Christian Roth
SS18 FUTURESPORT

Creative Direction
Photography
How do we define 'sport' in an increasingly virtual world?

Comprised of seven frames, the collection deconstructs a range of architectural and design movements that have altered the trajectory of sport in the past five decades. Inspirations are extracted from unlikely sources, from the imposing grandstands of Brutalist athletic arenas to the retro-futuristic design of gaming consoles.

The collection's most striking attributes emerged from Christian Roth's own archive. Funker, a revival of the classic pilot's aviator, owes its distinctive shape to Roth's iconic Series 14269; the slender titanium frame is extruded at the rim to evoke the immersive quality of virtual reality headsets.

The architecture of Portugal's Estádio Municipalde Braga, provide a template for Firi's sculptural cat-eye silhouette; rendered in beveled acetate, the frame features an experimental inversion of scale and form, occupying a modest footprint while simulating the heft of protective sport goggles.

In Rizzei, the organic and the architectural converge with the help of Christian Roth's proprietary lens-in lens technology: a metallic sun lens floats within its amorphous hexagonal metal frame, suggest a slackening of modernist rigor, or perhaps the paneling of a soccer ball.




Creative Direction—Dustin Edward Arnold
Photographer —Dustin Edward Arnold
Styling—Caitlin Boelke
Hair—Dennis Gots @ The Wall Group
Make-Up—Kali Kennedy @ Forward Artists