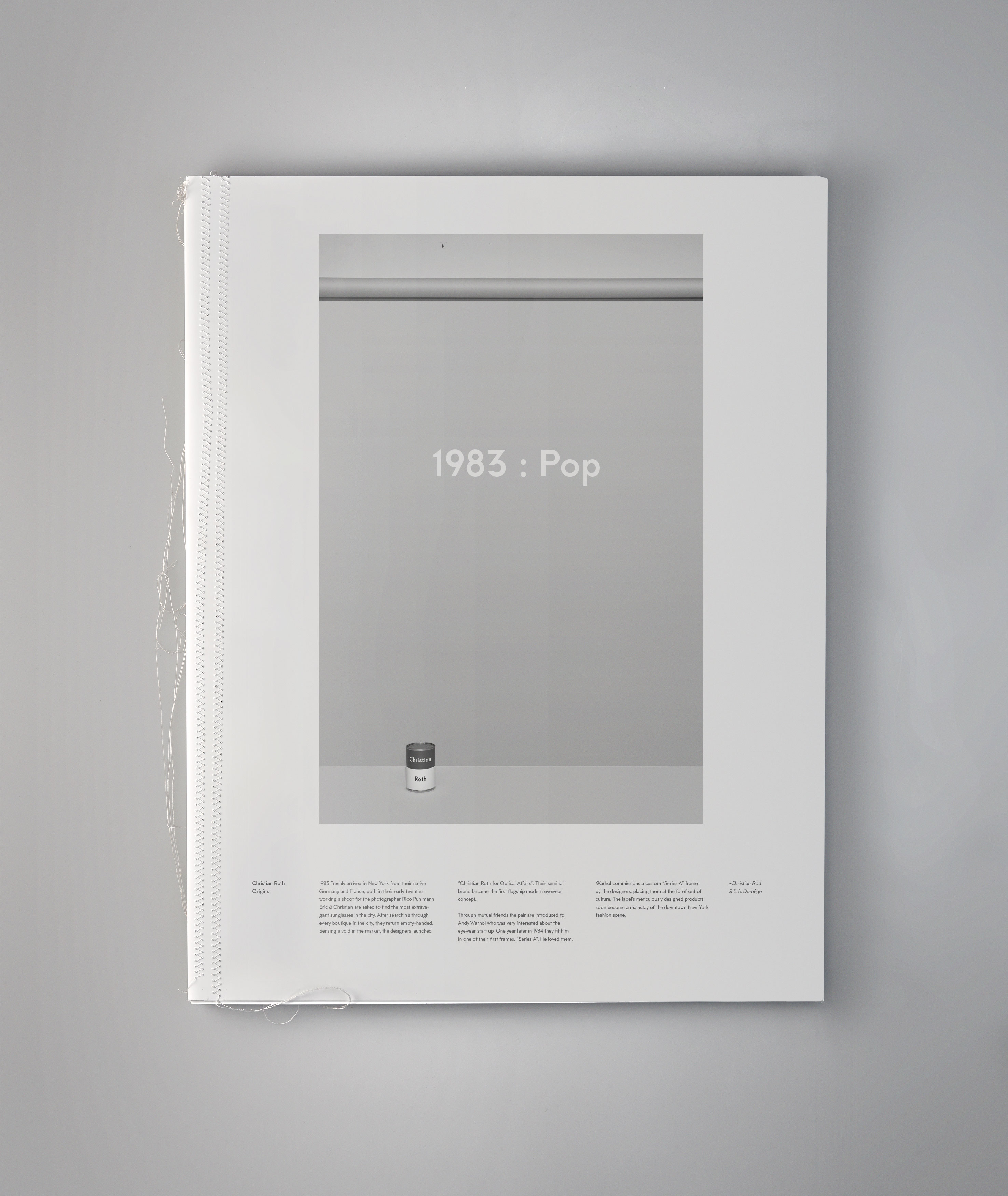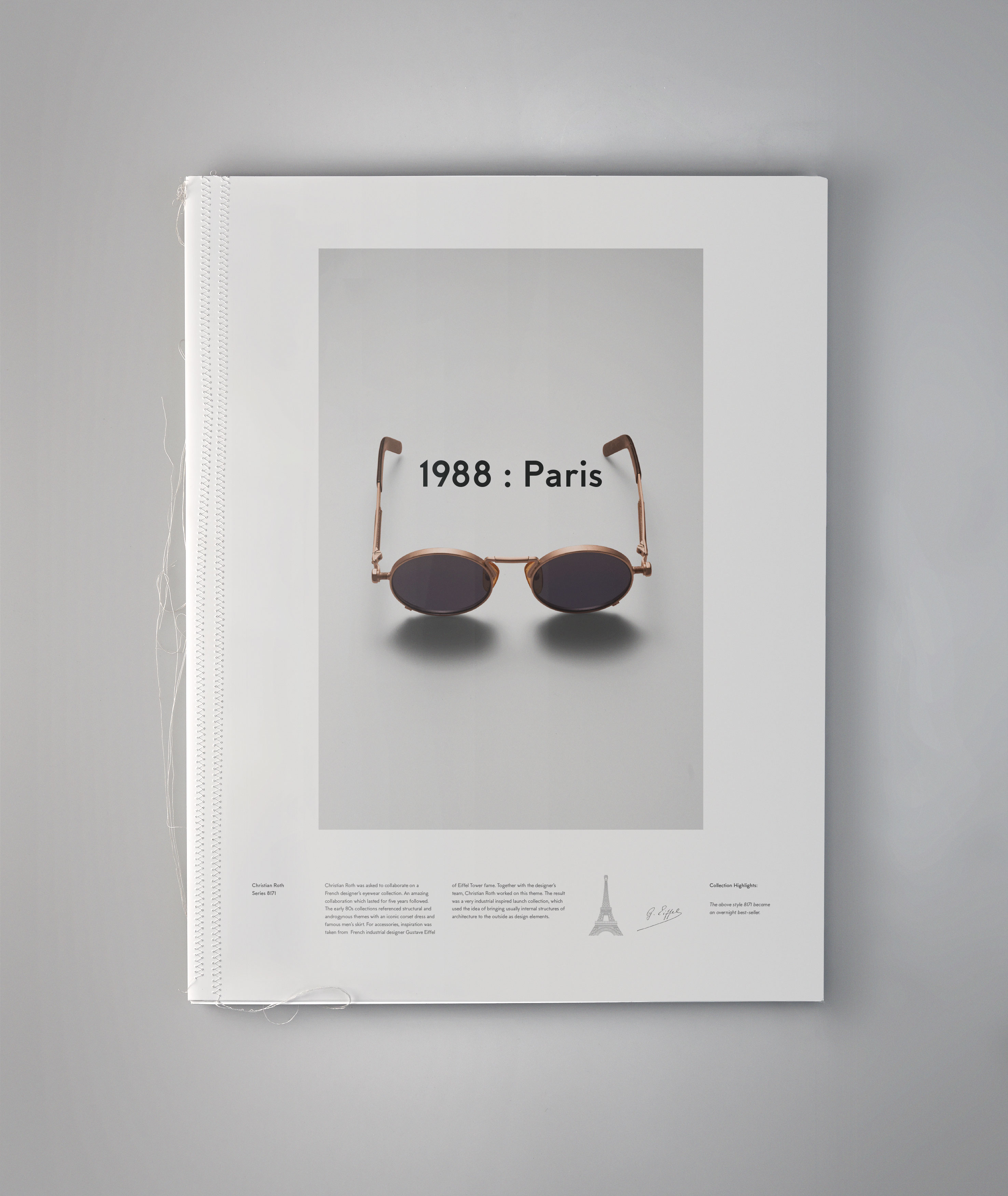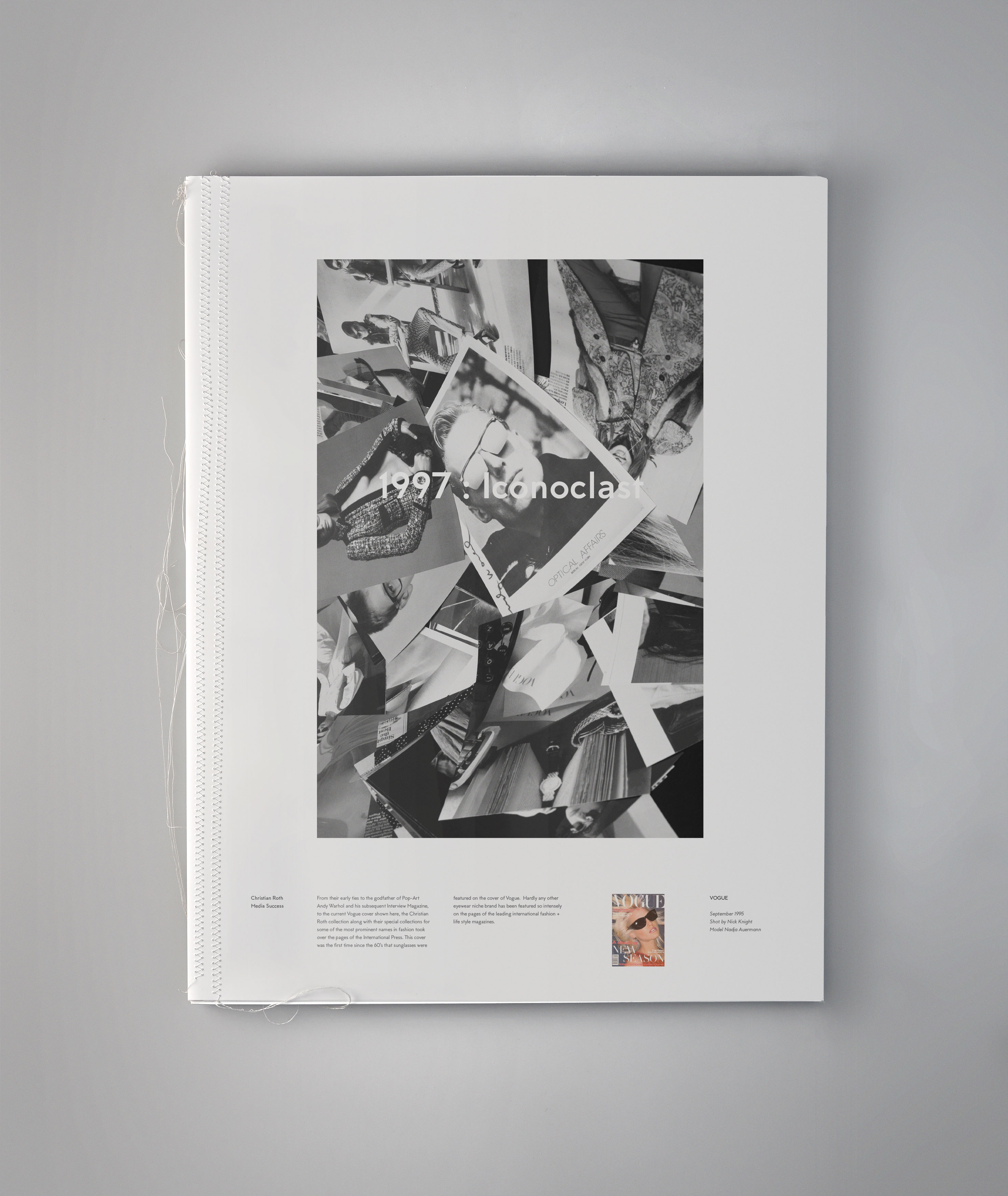 Christian Roth
Timeline Brandbook

Photography
Editorial
Writing

WEditorial
Editor
The Pioneers of Fashion Eyewear
Founded in 1983 in New York City. Subway trains covered in graffiti, pop art scene booming, lines for night clubs span city blocks.

That year fashion insiders German-born Christian Roth and French-born Eric Domége formed a partnership that has spanned decades. In their showroom at 5 Union Square lower manhattan- Eric and Christian spent their time mingling with celebrities including Andy Warhol, Mick Jagger, Helmut Lang, Kurt Kobain, Karl Lagerfeld, and Princess Di- the Christian Roth eyewear legacy was born.

1984

Freshly arrived in New York from their native Germany and France, both in their early twenties, working a shoot for the photographer Rico Puhlmann they are asked to find the most extravagent sunglasses in the city. After searching through every boutique in the city, they return empty-handed. Sensing a void in the market, the designers launched "Christian Roth for Optical Affairs". Their seminal brand became the first flagship of modern eyewear concept.

Iconic
Collaborations

Andy&
Kurt&
Karl&
Marc& Gaultier& Helmut& Chloé&
Ann.






Credits ︎

Creative Direction—Dustin Edward Arnold
Photography—Dustin Edward Arnold
Hair—Dennis Gots @ The Wall Group
Make-Up—Kali Kennedy @ Forward Artists
Styling—Caitlin Boelke
Models—Sophia @ Photogenics,
Hunter @ Photogenics, Estella @ HMM